Department of Highways
Thailand
A few years ago I was asked to make a website for a branch of Thailand's Department of Highways (DOH) and to modernize their 100-year-old logo. Variants of the logo I made are now deployed nationwide on DOH signage, stationery, vehicles and online media.
The new logo, shown below, is heavily inspired by the original, hand-drawn design rolled out in 1912. The elephant chair in the center sits atop a pair of tusks and is surrounded by a stylized depiction of wheels and spokes.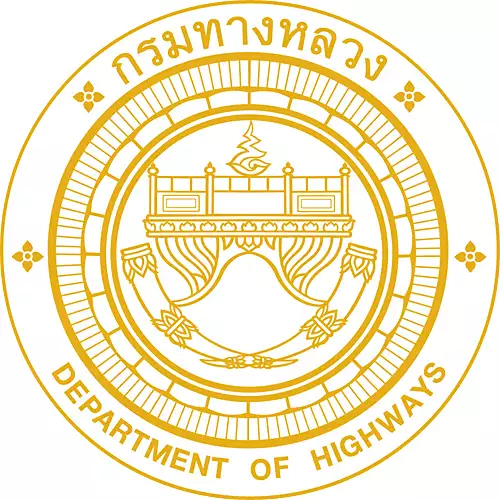 There are actually three types of logos: icons, logotypes, and combination marks. Examples of icons include the logos for Apple, Shell and Nike. Logotypes, also called wordmarks, generally use a custom-designed font to render the company name. Well known examples include Ford, Disney and CNN. Combination marks, such as those used by McDonald's and Starbucks, combine text with an icon.
The sample below is one of several I made during the course of this project. The elephant chair in the center is correct, but the rings surrounding it need refining and the decorative elements are a bit basic. Note how the Thai-language font is more condensed than in the final version.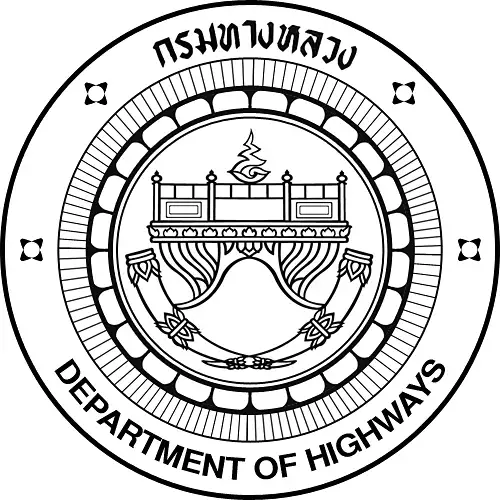 Shown below is the first sample I made. It's derived from a photo I took of the 1912 logo on the side of a DOH van. This sample not only made me more aware of the design elements employed in the original logo, it also helped communicate their importance and intent. As I saw things, there was an attempt here to capture the burgeoning automobile industry and depict it with wheels, tyres and spokes.
Just a year after this logo was designed, the world's first mass-produced vehicle, the Model T Ford, was rolled out on a moving assembly line in Detroit. It revolutionized the industry and changed forever the way we travel.