Cooke Lenses: A History of the "Cooke Look"
The Wizard of Oz, Apocalypse Now and top-rated TV show, Breaking Bad, were all filmed with Cooke lenses. This article delves into the history of Cooke lenses and what cinematographers describe as the "Cooke look".
Cooke Lenses: Early History
The first Cooke lens saw the light of day in 1895. It was a simple 3-element design made by Cooke & Sons, a company in York, England, that produced astronomical telescopes. Cooke decided they had no practical use for the lens and licensed its name and manufacturing rights to Taylor Taylor & Hobson, a Leicester-based firm catering to the photographic market.
Taylor Taylor & Hobson had only been in business for a few years at this point, but with the all-new Cooke lens at their disposal, and with a flair for innovation and fine craftsmanship, they grew rapidly and by the early 1900s had showrooms in London's Oxford Street and Broadway, New York.
Let's now turn the clocks forward to 1915 when Sir Ernest Shackleton's ship, Endurance, found itself stuck in pack ice and unable to move. While Shackleton and his crew waited for the ice to thaw, the expedition's official photographer, Captain Frank Hurley, disembarked with his Graflex camera and Cooke telephoto lens, and took a series of photos that captured the ship's plight.
The polar ice eventually crushed and sank the Endurance, and the expedition was over. Back in England, Shackleton wrote to Taylor Taylor & Hobson, commending them for their support.
Now that the affairs of my late expedition to the Antarctic have all been settled, I am writing to those who have been of proved assistance to me in various ways. I must include your firm, for it was largely through the excellent quality of lenses you supplied, and the care and interest taken by your firm, that Captain Hurley was able to achieve the first-class photographic records we obtained.
Sir Ernest Shackleton, 1920
Here's one of Captain Hurley's photos. The color, which is original, stems from what was known as the Paget process, an early color technology that died out in the 1920s.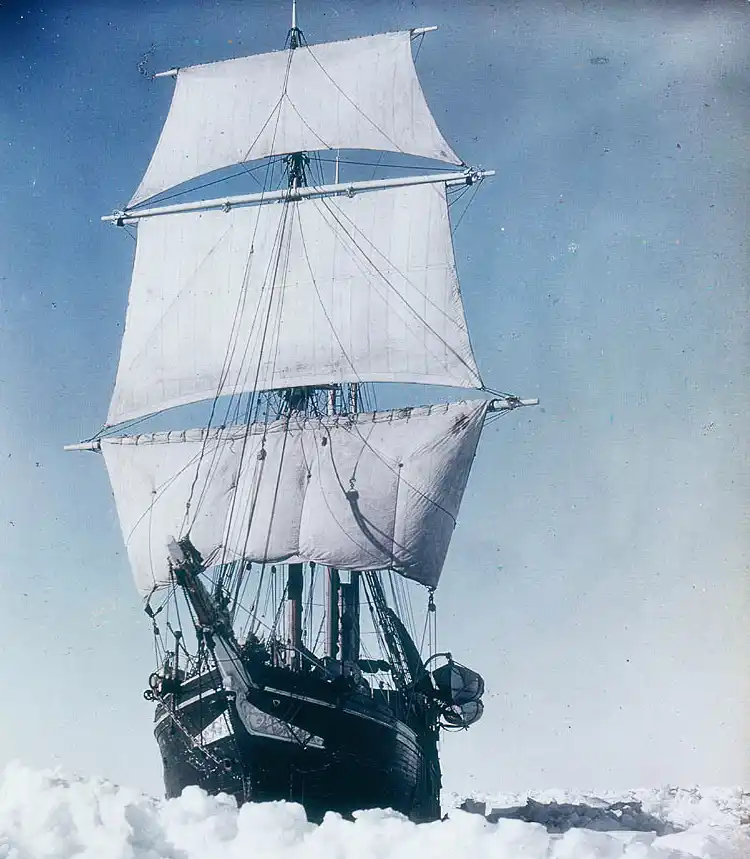 Thanks to their association with Shackleton, and thanks too to their partnership with Kodak, sales and morale at Taylor Taylor & Hobson were buoyant. But in order to become the go-to brand that would eventually dominate the cine lens market, the company needed an optical engineer capable of radically transforming the industry. Fortunately they found just such a man when they hired Horace William Lee.
A graduate of England's Cambridge University, Horace William Lee was one of the foremost lens designers of the 20th century. As well as contributing to the development of the Technicolor process, he designed the super-fast Cooke Series O lenses that were later rebranded as Speed Panchros, a range of cine optics that became the movie industry's preferred choice.
The Golden Age of Hollywood
Some sources claim the golden age of Hollywood began in 1927 with the advent of sound productions. Other historians argue for a later date, claiming the Great Depression and cheap tickets were what drove audiences to theaters, thereby empowering Hollywood studios and spawning some of the greatest movies ever made.
Whatever the answer, 1939 saw the release of perennial classics such as Wuthering Heights, Gone with the Wind, Stagecoach and The Wizard of Oz. By this time, studios such as Paramount, MGM and Warner Brothers were using Cooke Speed Panchros almost exclusively.
Taylor, Taylor and Hobson Ltd report further improvements in the corrections of Cooke Speed Panchro lenses which are in use by the leading studios and largely employed by leading cameramen to the exclusion of all others. They are equally in demand in the continental and American studios. Most of the leading colour systems also use Cooke lenses, and it is interesting to note that the latest Technicolor productions have been taken with specially designed Cooke lenses.
Kinematograph Year Book, 1935
Of all the great movies filmed with Cooke Speed Panchros, The Wizard of Oz is perhaps the best known. The scene where Dorothy steps into the technicolor world of Munchkinland had a huge wow effect on audiences and dispelled any lingering doubts about the future of color movies.
The New Golden Age of Television
The most recent golden age of TV began in 1999 when HBO aired The Soporanos. This was followed by ABC's Lost, a mystery box show that helped shift the TV landscape from its conventional episodic format to serialized dramas with season-long arcs and various subplots.
Standout shows from this era include Rome, Breaking Bad, Games of Thrones and Chernobyl, all of which were filmed with either Cooke S4 or Speed Panchro lenses. One of the biggest hits of 2023, The Last of Us, was filmed exclusively with Cooke S4/i lenses.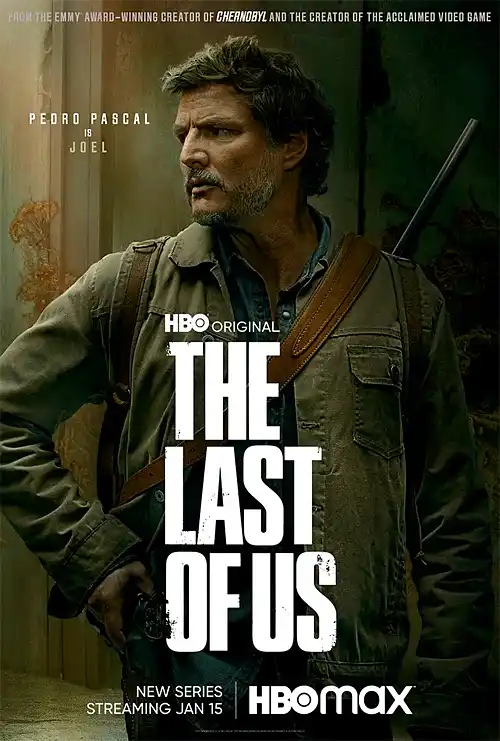 Cooke Lenses: The "Cooke Look"
Cherished by cinematographers, the "Cooke Look" is a set of characteristics that typically include color rendition, resolution, flare and bokeh.
Color

Cooke lenses have a very slight yellow bias that conjures memories of Hollywood's golden age and some of the more vibrant productions from the 1970s. It's this bias that gives Cooke lenses their warmth and makes them especially good at capturing skin tones, foliage, softly-lit interiors, and other subjects with greens, sky blues and light oranges.

Resolution

Cooke lenses are among the sharpest available, but it's not an obsessive sharpness that renders subjects cold and sterile. Portrait shots are crisp and alive rather than harsh or clinical. And as the subject falls out of focus, the transition is wonderfully smooth, subtle and soft.

Bokeh

There are plenty of videos showing the out-of-focus characteristics of Cooke lenses, and they're interesting to watch. Bokeh seems to enlarge in the center of the frame and get gradually smaller towards the edges. It's an elegant effect that's sometimes magical to see.
When you know what to look for, it's possible to spot the "Cooke Look" in movies and TV shows, but it's also possible to misidentify the lens. Angenieux primes, for example, often create a look that's very similar to Cooke's.
Cooke Lenses: Recent History
Taylor Taylor & Hobson changed its name over the years and was bought and sold just as often. Production of still camera lenses ceased in the mid 1960s and by the early 1990s the company was struggling. Then, out of nowhere, an American named Les Zellan came along, bought the company, renamed it Cooke Optics, injected a wad of cash and completely reinvigorated the brand.
No fewer than 8 new ranges were introduced over the next 2 decades, including modernized versions of the legendary Speed Panchros. Especially popular was the S4 series, released a few months after Zellan bought Cooke and used to film one of the best ever James Bond movies, Casino Royale. They were upgraded in 2005 to include i/Technology, a metadata protocol that records key information about every frame shot.
Finally, in 2013 Cooke Optics won an Oscar for continuing innovation. The award ceremony took place at the Beverly Hills Hotel, but unfortunately I can't find a video.